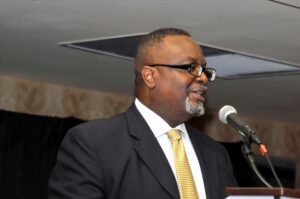 With my extensive experience in leadership, I have developed a unique skill set to bring value to any organization. My primary focus is on engaging and empowering audiences so that they can reach their full potential. Through my training sessions, I help companies identify their operational weaknesses and develop strategies for improvement. Furthermore, I provide support and guidance so that they can create efficient processes to stay competitive while growing their brand recognition in the market. My ultimate goal is to help organizations achieve greater success by equipping them with the tools and knowledge needed to succeed in today's business world.
My methods of teaching are interactive and driven by results, as I strive to challenge attendees and allow them to learn from each other through creative problem-solving activities. I want to create an environment where everyone feels comfortable and supported so that they can reach their goals. With my expertise in leadership and professional growth plans, I am confident that I can help any team or individual reach their peak performance.
Through my training sessions, individuals will gain the skills needed to become successful leaders within their organizations. They will be equipped with the knowledge and tools to develop effective strategies, streamline processes and operations, and build a strong brand identity. My mission is to provide attendees with an engaging experience that offers practical insights on how to best tackle operational challenges while maintaining a positive attitude toward success.
My commitment is to work closely with each company so that I can customize the training process according to their specific needs. I strongly believe that by empowering teams and individuals, organizations can become more successful and reach their greatest potential. I look forward to hearing from you and helping your team achieve its goals!
Don't hesitate to get in touch with me if you would like to discuss how my training sessions could benefit your organization. Thank you for considering me as a resource!
Thank you for taking the time to read this information about my training goals. I look forward to hearing from you soon.