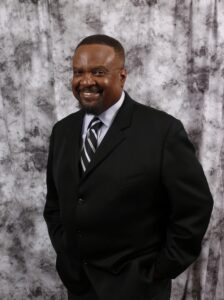 Alan D. Benson is the President and Founder of Benson Group, LLC. With more than 25 years of experience in leadership roles, he has been helping businesses to excel for over two decades. His expertise spans various areas, including team management, personal and professional growth plan creation, training facilitation, and system streamlining.
But Alan's mission goes beyond business success – he is devoted to helping people unlock their purpose and reach their true potential. He understands that life experiences shape our identity, attitude, and belief systems, so he takes his work seriously when helping others create meaningful pathways to success. Alan has the experience and passion for putting people on the right track toward self-fulfillment and educational achievement.
If you're looking for someone to help you unlock your potential, look no further than Alan D. Benson and the Benson Group, LLC. With his extensive experience in leadership roles and passion for helping others reach their goals, there's no one better equipped to help set you on the path toward success. Contact him today to get started!